Race for Human Rights Programme (R4HR)
The aim of this programme is to help public service providers increasingly embed race equality and human rights in their strategic planning and day-to-day functions. This will be achieved by adopting an anti-racist and human rights-based approach.
The launch of our R4HR programme is in response to the changing landscape of human rights law in Scotland. Public authorities and bodies' legal requirements relating to the protection, fulfillment and respect of human rights are stepping up a gear and our team of specialists are here to help guide them.
Each organisation has its own strengths and barriers; therefore, it is important to understand the current circumstances in which the organisation is operating in to assist in an empathetic approach. The R4HR programme is centred around consultancy support to mainstream public and third sector organisations. Stemmed from this we have provisions for community engagement, training and online workshops for all levels of staff to consolidate the overall aims within daily and strategic practices.
For organisations to better understand how to integrate equality and human rights into their work, we offer the following services:
Consultancy support for mainsteam organisations

Mediate engagement with EM communities
Stay involved!
As we develop in the programme and grow, we
will continue to release regular updates
and blog posts.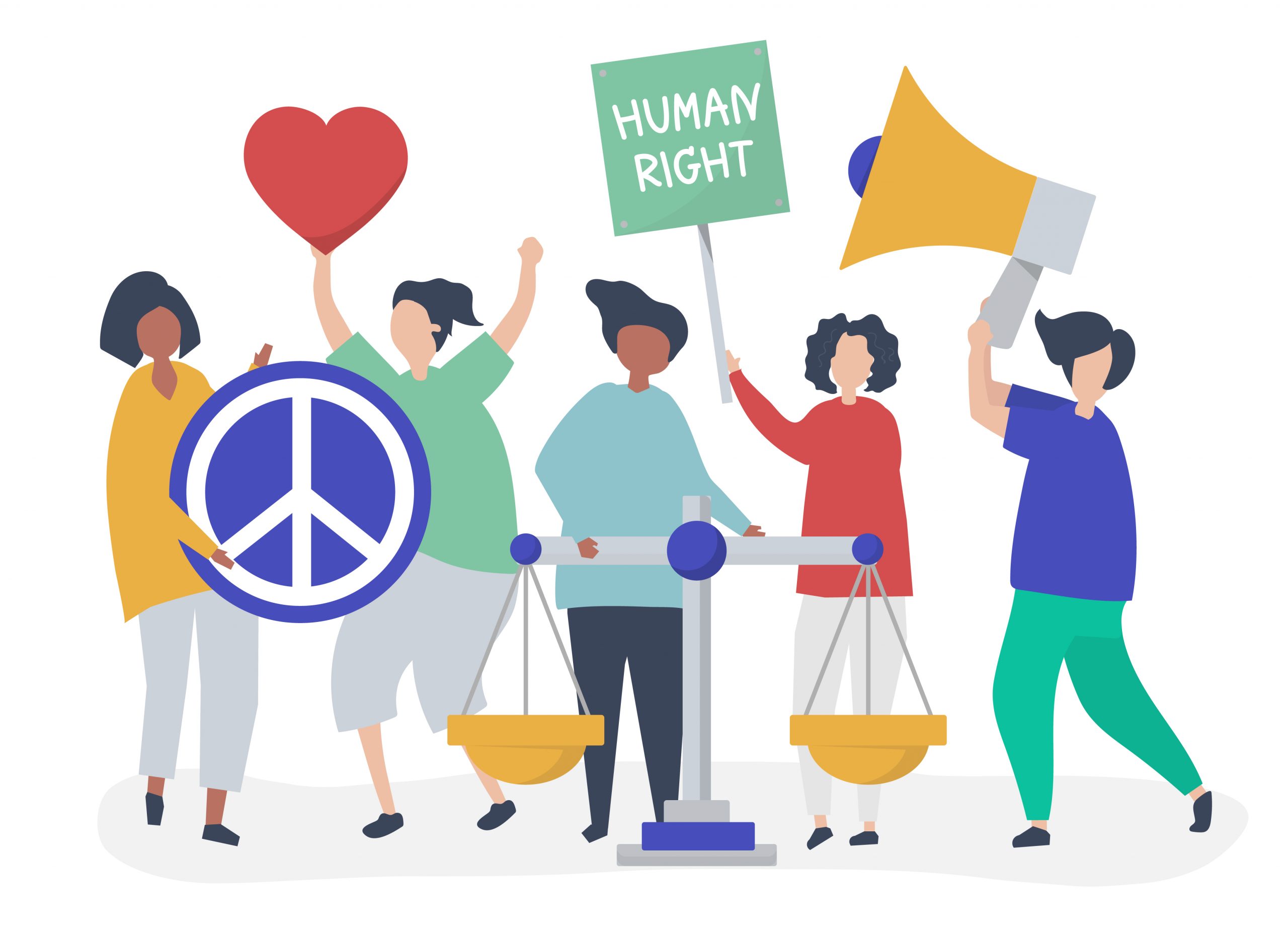 OUR COLLABORATIONS
Improving Ethnic Minority Workforce Data Collection: Learning Exchange Workshop
CEMVO Scotland delivered a unique learning opportunity for the public sector, in partnership with the Scottish Government's Fair and Inclusive Workplaces Unit and Skills Development Scotland (SDS).
The session aimed to provide a safe space for learning exchange to help improve Ethnic Minority (EM) workforce data collection and to empower senior public sector leaders with increased knowledge and understanding of an anti-racist approach using human rights as a tool to improve their data collection methods. Further, it provided a means to inform the development of the Scottish Government's ethnicity page gap strategy, which will be published in Autumn this year. The strategy will support and encourage employers to address racial inequality in their organisation, improve data practices and practices to increase the recruitment, retention and progression of the Minority Ethnic people.
Developing Effective Staff Networks
This session was part of a series of workshops CEMVO Scotland has delivered in partnership with the Scottish Government. This journey began following the Scottish Government's Public Sector Leadership Summit in March 2021, which unveiled a pledge to take forward the recommendations from the Scottish Parliament Equality & Human Rights Committee's recommendations from its inquiry into race equality, employment, and skills.  
WHY WE DO IT?
Race equality and human rights are inextricably connected.
As a social construct, racism is still prevalent through inherited practices and mindsets which has been influenced over decades of political discourse. The impact on societies and the community is often ignored or overlooked, which suggests that a fundamental change is required within the wider society to understand the value brought by diversity and ethnic minority communities.
Everyone has the right to feel included in their workplace, regardless of their background or circumstance. Where a work environment is diverse and inclusive, people feel secure and accepted, providing a pathway to thrive in their roles.
Racial discrimination is an ongoing issue that is common in places of employment, within private, public and third sector organisations. Within an increasing gap in levels of unemployment between visible ethnic minorities and white communities, there is an obvious need to address this disparity with alternative and long-term strategies. The Scottish Governments' Race Equality Framework sets out thirty goals to achieve by 2030 to focus on the continuing disparities in Scottish society.
The Universal Declaration of Human Rights stipulates that all the rights and provisions within it must be enjoyed without discrimination against race. Furthermore, one of the core principles of human rights is equality. Therefore, being discriminated against on the basis of race is also a violation of their human right.
When creating race equality policies, practices, positive action measures, networks, advisory groups and the collection of data, this should be done by adopting a human rights-based approach. We believe that adopting a human rights-based approach not only ensures that you are respecting human rights and fulfilling your human rights obligations but it also creates an environment of trust, value, safety and dignity within the workplace.