News & Updates
As we progress in the year, we'll be sharing anything anything of importance happening from us.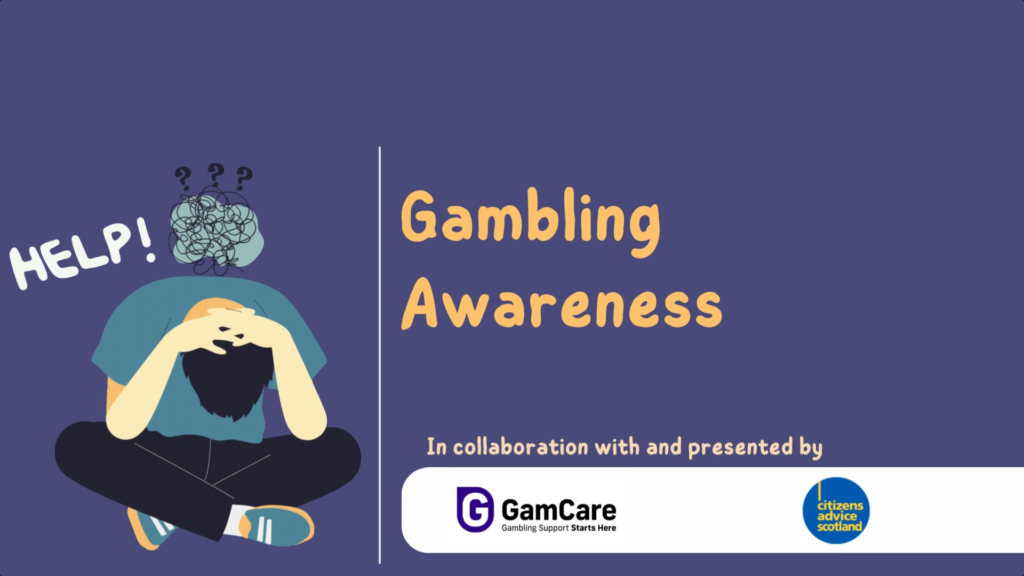 Financial Capability Programme – Gambling Awareness
August 1st, 2023
This video was brought to you by CEMVO Scotland in collaboration with Gamcare and Citizens Advice Scotland.
In Scotland there could be as many as 200,000 people whose lives are being seriously affecting by gambling.
1 in 3 families with children experience family breakdown as a result of someone's gambling.
For more information and to watch the video click here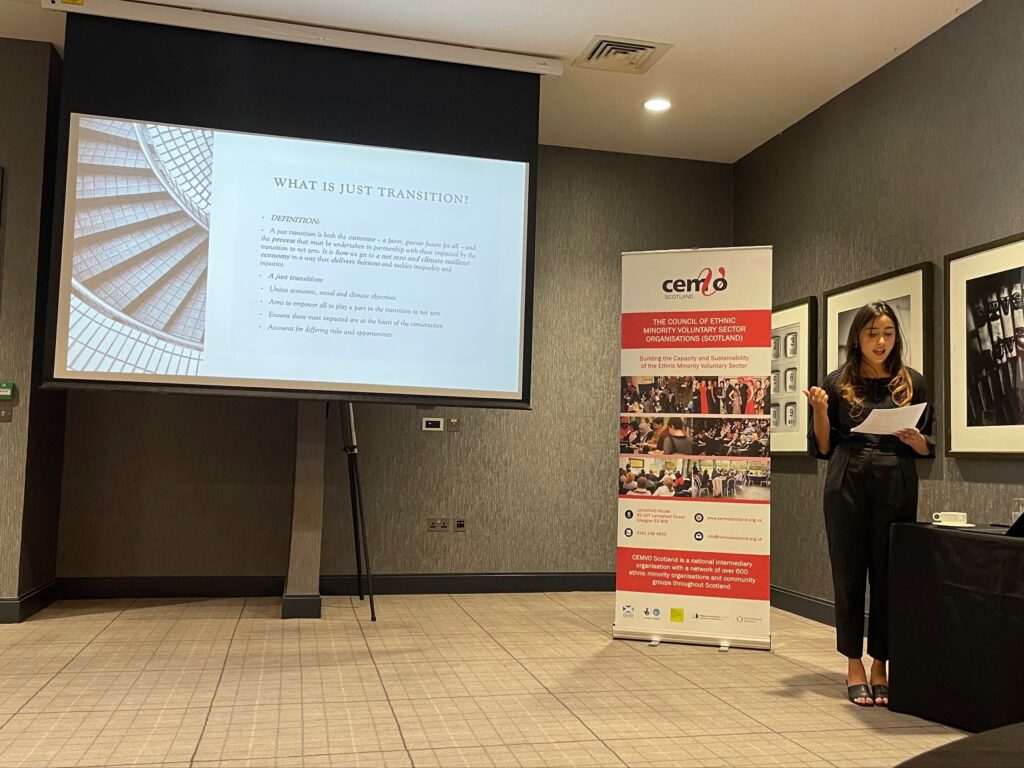 Ethnic Minority Environmental Network – Engagement Session
August 10th, 2022
With the Scottish Government's support and collaboration, EMEN organised an engagement session on the upcoming Energy Strategy and Just Transition Plan for Scotland. 

Just transitions are becoming more visible around the world on a business, regional, city and national level yet it's still rare to hear of Just Transitions in terms of human rights. Climate mitigation efforts will have serious impacts on our basic human rights and inequalities across sectors. In order to bring this to light, this session demonstrated how any conceptualisation of tackling the dual crises of climate change and extreme inequality needs to be considered a human right to give workers to ability to hold governments and employers to account over climate inaction and impacts on their livelihoods. 

We had a day full of energy strategy discussions in terms of human rights and equalities which has reminded us of the depth of work that still needs to be done to ensure climate mitigation efforts are fairer than we had imagined before.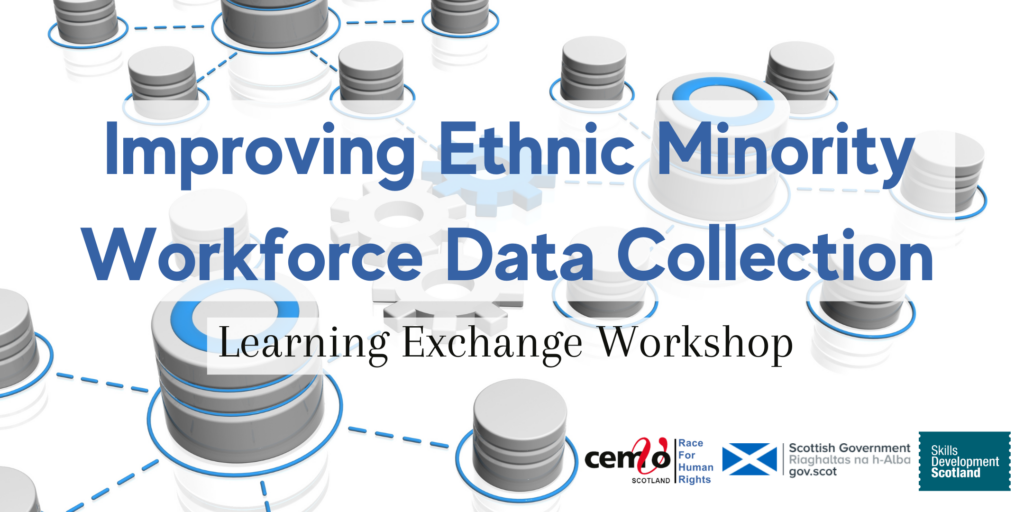 Race for Human Rights – Improving Ethnic Minority Workforce Data Collection
July, 2022
Through all our areas of work we continually engage extensively with the EM sector and gather evidence on the needs and concerns affecting Ethnic Minority communities which help to inform our response to the development of national and local policies and public consultations.
CEMVO Scotland delivered a unique learning opportunity for the public sector, in partnership with the Scottish Government's Fair and Inclusive Workplaces Unit and Skills Development Scotland (SDS).
The session aimed to provide a safe space for learning exchange to help improve ethnic minority (EM) workforce data collection and to empower senior public sector leaders with increased knowledge and understanding of an anti-racist approach using human rights as a tool to improve their data collection methods. Further, it provided a means to inform the development of the Scottish Government's ethnicity pay gap strategy, which will published in autumn this year. The strategy will support and encourage employers to address racial inequality in their organisation, improve data practices and practices to increase the recruitment, retention and progression of minority ethnic people.