The Employability Project at EMpowering Women Programme offers a free and confidential service to ethnic minority women in Glasgow and surrounding areas age 25-55 with tailored employment advice and support.
The project is successfully engaging with women by providing a range of interventions such as support with CV's, cover letter and job applications, sourcing work placements and volunteer work, job searching, interview techniques and support with applications for further and higher education.
Women have reported an increase in their skills and confidence and gained entry into work placements and volunteering, training, higher/further education and securing paid employment.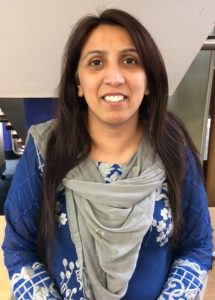 As a result of our Employability Project working in collaboration with NHS 24 to encourage diverse communities to become Public Partnership Forum Members we supported Nazia with an interest in healthcare to apply as a volunteer. After a successful interview she is now a PPF member and receiving support and guidance to express her views on health services and projects.
Nazia is a 42 year old Pakistani woman that approached the service via a referral from the Pollokshields Development Agency for employability support. After receiving a BA in Politics and Social Science she was keen to move forward in the employability market. Since engaging with the service she has created an up to date CV, received help to complete application forms, mentoring in mock interviews, job searching and exploring career options. In addition, we supported Nazia to continue with her passion and drive in the Health and Social Care Sector and applied for a Master's degree. She has now been offered a place at university. Nazia continues to give talks on 'Cultural Awareness' to young people and supports asylum seekers with school homework.
Nazia appreciates the support she has received and says:
"My Employability Officer Julia supported and encouraged me to explore different job opportunities and gave me the confidence to apply. I have a good up to date C.V., experience of completing application forms and increased my work experience which will enhance my career direction in the Health and Social Care Sector. With Julia's support I applied for a Master's degree and have been offered a place at university"